Technology
What you experience at our world-class clinics is quite unbelievable. Always at the forefront of innovation and technology means you will receive dental care that is truly unique and of an exceptional standard that is rarely, if ever, achieved in New Zealand.
Our high-tech sterilization, equipment and software capabilities will leave no doubt in your mind that you are in safe and trusted hands!
Intra-oral camera
Since the camera size is small (as a pen), the Patients will see their teeth enlarged 40 times on the screen. This will help diagnosis to be more accurate. The frameworks are recorded to compare the difference before and after treatment.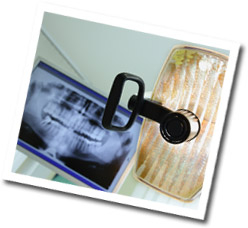 Panoramic x-ray
Panoramic x-ray machine provides full upper and lower set of teeth and jaw framework at the same time. This will provide good information for oral examination and treatment plan. Other specialized programs of this machine such as Cephalogram and Cross section Tomogram are used for braced and dental implant treatment.
Tooth cleaning with airflow
Much faster than conventional brushes, rubber cups, pastes and polishing strips. And much more thorough - without being abrasive . Plaque, soft deposits and discolorations disappear quickly and painlessly. Fresh lemon flavor during and after treatment. Teeth feel smooth when running tongue over them.
Tooth color matching
VITA EASYSHADE machine provides accurate shade determination for all kind of restorations.
EASYSHADE allow dental technicians and dentists to verify that a restoration shade is an acceptable match to the shade measured at the natural tooth. No more off-color crown.
CT Scanning
The CT scanning data would be transformed to 3D jawbone on a computer screen. The team of dentists then can analyze and plan the implant size and position on true 3D environment. This planning will transform into an accurate surgical template with Porcera® Software
In-house laboratory
Our in-house laboratory is for designing new crowns, artificial teeth and repairing. Enabling our dentists to complete work faster and more efficiently. Customized staining is offered to match the new crowns with the adjacent teeth.